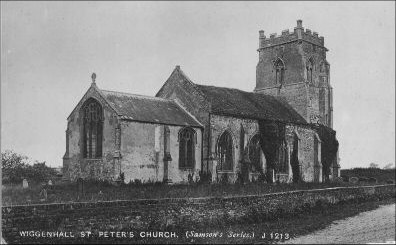 These monumental Inscription have been transcribed by members of the Women's Institute in Norfolk, the coverage is about 10% of all the Norfolk Churchyards and include one churchyard in Norwich. A mixture of handwritten and typescript the entries generally offer surname, first name and the grave number. Other have a full transcript of the tombstone.
This collection has not been gathered together in one major index, you will need to know the parish where your ancestors are likely to have been buried then work your way through that parish. Some parishes have a surname index other have been arranged by grave number. Some parishes include a photograph of the church and a map of the churchyard with the graves identified by code number.
To browse this collection click on the link below …..
https://www.familysearch.org/learn/wiki/en/England_Norfolk_Monumental_Inscriptions_(FamilySearch_Historical_Records)